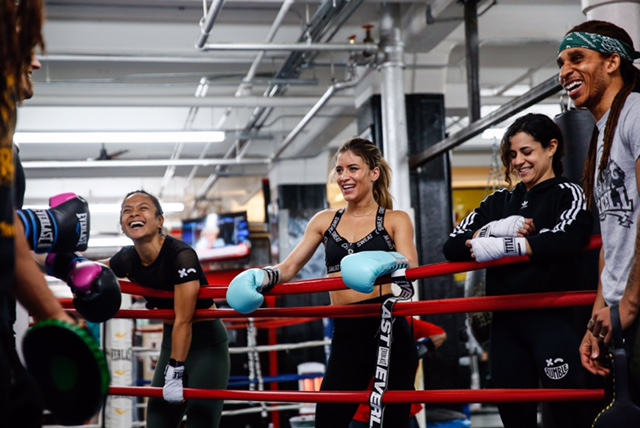 Corporate Team Building
*Please feel free to contact us for an individual quote based on your needs*
Interested in a fun group session for you and your team at work?
Boxing Group training is a fun way to boost confidence, increase trust and form stronger connections with your team. And don't worry, nobody will get hit or hurt.
Book this service for a 1 hour corporate boxing workout in your office or at a location of your convenience for up to 15 people.
Do you have a bigger team or more time? Contact us with details and we will send you an individualized offer.
If you have questions please reach out to us at info@burrellboxing.com
Price includes Personal Trainer fee. Gym fees or pricing for training locations other than your office may vary and are subject to the terms of the third party provider but we will work with you to find the best option for your needs and budget